Santa Barbara Enforcement & Collection of Judgements and Court Orders Lawyer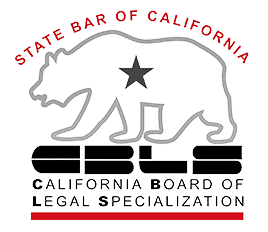 Collect Judgment Money That You Are Owed
Winning a legal battle against another individual or corporation can be an exhilarating feeling, knowing that you have been awarded what you are entitled to. However, recouping the costs of that settlement can be a process that drags on for years. Enforcing a settlement can be a difficult and costly venture, even if you have proven your case in court. With the help of an experienced attorney, however, you can use the options available to you to recover the funds and costs associated with doing so. Call (805) 879-7523 or email us.
At Drury Pullen Law, our attorneys understand the frustrations that come with situations such as these. Having a judgment awarded seems like something that should be enforced by the ruling, but our attorneys know there can be further tactics involved that other parties may use to avoid payment. If you have been awarded a judgment, and need assistance enforcing it, our attorneys are ready to investigate your case. We can use our knowledge and experience to explore all options available to recover what you are owed.
Enforcement of Judgment Laws
Enforcement actions stem from a case that you have already won in which a court has ordered the other party to pay you a financial settlement or turn over property. This puts the other party in debt to you and essentially makes you a creditor with the right to collect. However, you must use the legal options available to you outlined by the California Code of Civil Procedure, which allows you to pursue an enforcement of judgment.
After retaining an attorney to help, you can obtain a writ of execution. This provides several ways to seek enforcement, including:
Creating an order that real estate must be sold and the proceeds be turned over to you.
Place a lien on property owned by the debtor, creating a situation where they are unable to sell the property without first paying the debt.
Impose on any bank accounts owned by the debtor.
If the debtor owns any real estate or personal property used as collateral in any contractual agreements, this could be seized.
Any wages of the debtor could be garnished.
Utilize a till tap levy, in which an officer visits their place of business and seizes funds available in its cash registers.
Perform a keeper levy, in which an enforcement officer is sent to a place of business and remains there, collecting money as it comes in until the settlement amount has been reached.
These are a few examples of how the law helps those awarded settlements in court enforce the judgment and ensure payment. In some instances, the costs associated with these actions could become part of a new settlement awarded by a court.
These types of resolutions can be applied to any order by a court, including:
Financial settlements
Child support or custody orders
Marital settlement agreements
Whenever a court issues an order, both parties are legally bound to follow all aspects of it. Violations of these orders allow for other legal pursuits.
How an Attorney Can Help
With the help of an attorney from Drury Pullen Law, you can get the assistance you need to recover your award. Our attorneys begin by ensuring the writ of execution is filed in a timely manner and free of errors that could further delay the enforcement of judgment. We then move on to the enforcement process with a thorough investigation to identify each of the available assets that could be levied, seized, or attached. These assets include real estate, personal property, and financial accounts. After the initial investigation, we look to further resolve your case by:
Ensuring any county in which the debtor owns property has a certified copy of the court's judgment on record
Preparing the necessary documents, should actions like wage garnishments or liens be necessary
Proceeding through the discovery process to locate assets the debtor may have hidden
Calculating the judgment, with any potential interest, and ensuring the debtor pays
FAQs
Q: How Do I Enforce a Judgment in California?
A: The first step to enforcing a judgment in California is to retain a knowledgeable and experienced attorney who can help obtain a writ of execution. This allows the creditor, the party awarded the settlement, to pursue legal avenues to recover the award. From there, your attorney can help you understand the numerous legal options available to you.
Q: What Is the Statute of Limitations to Enforce a Judgment in California?
A: From the time an award is granted by a court, parties have 10 years before the judgment expires. The judgment is enforceable during that time. If it appears that the settlement will not be paid prior to the expiration date, the creditor should renew the judgment. However, you should work with your attorney to explore all available options to recover what you are entitled to.
Q: What Happens If a Defendant Does Not Pay a Judgment in California?
A: When a defendant does not pay a judgment they owe, they subject themselves to many potential hardships. These include:
Garnishment of wages
Seizure of personal property
Interest charges
Liens
Once the writ of execution is granted, the creditor has many legal options available to recover funds or property owed.
Q: What Personal Property Can Be Seized in a Judgment in California?
A: When a personal property levy is used by a creditor to enforce a judgment, they are allowed to seize several types of personal property, including:
Equipment
Business inventory
Vehicles
Cash currently in cash registers
They are not allowed to seize real estate or properties held by third parties, but these properties could be subject to liens.
Santa Barbara Collection of Judgments and Court Orders Lawyers
If you have been awarded a judgment in Santa Barbara, and need help enforcing that judgment, contact Drury Pullen Law. Our team uses their knowledge and experience to help you recover what you are owed. With the help of our attorneys, you can pursue all available legal avenues after a thorough investigation to identify each option. You have already fought for what you are entitled to; get the help you need to recover it. Contact our offices today.