Santa Barbara Domestic Violence Lawyer
Santa Barbara Domestic Violence Attorney
No one ever plans to have to procure an attorney to help them resolve family conflicts, negotiate child custody, or file for restraining orders or other protective measures from a loved one. These situations are usually the most difficult for families to navigate on their own with positive results. When families cannot safely resolve critical relational issues, it is best to seek the counsel of an attorney with legal expertise and experience in resolving familial conflicts.
A skilled restraining order attorney can help you and your loved ones as you transition through challenging life changes and find a new normal. Working through a divorce or negotiating child custody in situations where domestic violence is present is especially challenging. At Drury Pullen, we operate on compassion, understanding, and the desire to keep you safe and supported in your time of need.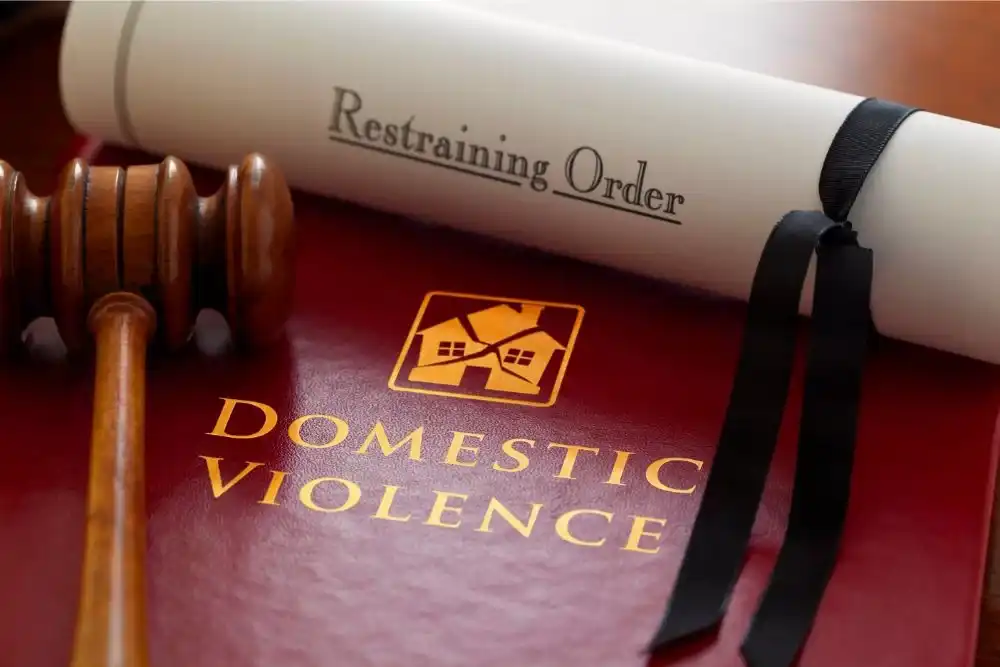 Santa Barbara Family Law
Drury Pullen, A Professional Law Corporation, is proud to be a resource to families in Santa Barbara when they need experienced attorneys for family law litigation. We don't offer one-size-fits-all solutions for our clients. Instead, we treat each case on its own merit and seek to help our clients based on the unique circumstances of their family law matter.
As our client, you can expect nothing less than professionalism, flexibility, and a fair resolution when the outcome of your case has life-changing implications. We understand the complexity of sorting through family matters via the courts, and we want to help you in every way we can. At Drury Pullen, every client and case is special and we strive to work in your best interest every step of the way.
What Is Domestic Violence?
Tumultuous family battles often result in the filing of a restraining order. A Santa Barbara restraining order is enforced in family law situations where there are claims of physical abuse, sexual abuse, threats, harassment, battery, assault, or a combination of these offenses. Sadly, cases involving domestic violence have additional layers of legal procedure that must be addressed among the matters of divorce or child custody.
When a restraining order is enforced by a judge, the named offender (or restrained individual) must honor those terms or else be held in contempt of court and face major legal penalties. When a restrained individual violates a court-issued restraining order, he or she commits a criminal act and risks fines and jail time.
Claims that require restraining orders have very high stakes and need to be handled by lawyers who understand how to navigate such serious matters with compassion and strategy. Our goal is to help you walk through legal matters with the knowledge and resources that allow you to protect yourself, your children, or other vulnerable loved ones. Domestic violence is never taken lightly by the courts, and you can benefit greatly from having an attorney who can prepare you to make a sound and honest case.
Domestic Violence Restraining Order in Santa Barbara, CA
A Domestic Violence Restraining Order is a Court order issued to prevent the recurrence of acts of abuse by a batterer. Under the Domestic Violence Prevention Act, abuse is defined as any of the following:
Intentionally or recklessly causing or attempting to cause bodily injury.
Sexual assault.
Placing a person in reasonable apprehension of imminent serious bodily injury to that person or to another.
Engaging in any behavior that has been or could be enjoined such as molesting, attacking, striking, stalking, threatening, battering, harassing, telephoning, destroying personal property, contacting the other by mail or otherwise, disturbing the peace of the other party.
The act(s) of abuse/violence must be recent, within thirty days, and the batterer must be a spouse, ex-spouse, boyfriend/girlfriend, ex-boyfriend/ex-girlfriend, someone with whom the victim has or has had a dating relationship, an immediate family member (mother, father, in-laws, siblings, adult children), or a person with whom a party has a child/ren together. A victim that is a target of abuse but does not have the necessary relationship to the batterer may file a civil harassment restraining order, discussed below.
The restraining order can include the following: restraints on personal conduct by the batterer; orders for the batterer to stay-away from the victim's home/work and/or children's school; orders for the batterer to be removed from the residence; child custody and visitation and support orders and other miscellaneous orders.
Who Can File for a Domestic Violence Restraining Order?
In the state of California, domestic violence is taken very seriously. The justice system aims to enforce safety measures for victims of abuse via restraining orders, also known as protective orders. You are eligible to file for a domestic violence restraining order if you have been abused or are under threat of abuse by an individual you share one of the following relationships with:
Marriage
Divorce
Separation
A registered domestic partnership
Have a child together
Dating or used to date
Live together or used to live together
You can also file a restraining order in California on behalf of another as long as you are related to that individual within the second degree of consanguinity or affinity. This means someone can petition the court to protect the following loved ones from domestic violence:
Mother or mother-in-law
Daughter-in-law or son-in-law (to be eligible to file claims for in-laws, the relation must be through a current marriage)
Grandchild or grandchild-in-law
Grandparent or grandparent-in-law
Sister or sister-in-law
Brother or brother-in-law
Father or father-in-law
Child or stepchild
Legally adopted child
Stepparent
If you have experienced domestic violence, have been threatened with domestic violence, or fear that someone you love could be a victim of domestic abuse, please reach out to an attorney who can provide advice on how to proceed with filing a restraining order. They can connect you with community organizations and medical services that specialize in supporting families who need help.
Benefits of Having a Domestic Violence Lawyer
Whether you are the accused or the accuser, there are immense benefits to hiring an attorney to assist with issues related to domestic violence. If you are a victim, you will need help with filing restraining orders, temporary restraining orders, and implementing other protective measures. If you are the accused, you need legal counsel to help you dispute domestic violence charges and work to clear your name.
Drury Pullen, A Professional Law Corporation, serves Santa Barbara families with in-depth solutions for family safety and restraining orders.
Hiring a family law attorney who is also a domestic violence attorney allows you to do the following:
Present your case in a court of law in a way that accurately depicts events and provides clarity for a judge.
Bolsters your level of support through difficult proceedings by equipping you with sound and strategic legal advice.
Additional resources needed if you are a victim of domestic violence (shelter for families, food and clothing, medical services, and support groups)
At Drury Pullen, we work to protect our clients, their children, and other vulnerable family members from harm due to domestic violence. We believe there is no such thing as being too safe when it comes to navigating a divorce or child custody case when the element of domestic violence is also present. If you choose to work with us, we can assure you that we will use every resource possible to facilitate your journey in and out of the courtroom.
Contact a Santa Barbara Attorney Today
At Drury Pullen, A Professional Law Corporation, we have worked for years to litigate and negotiate family disputes achieving positive outcomes for families in Santa Barbara. We are confident that we can help you resolve domestic violence matters.
We can help you get the results you deserve and provide you with the support you'll need to successfully settle your domestic violence dispute.
If you are in Santa Barbara and feel that you may have a potential case pertaining to family law please call (805) 879-7523 or click here to email us and have an attorney contact you about your case.
Contact Santa Barbara Family Law Lawyer
No one enters a marriage expecting it to end in divorce, and marital dissolution is often a difficult and emotionally grueling process. We're here to help! If you are in need of assistance with your divorce contact an experienced Santa Barbara family law lawyer at Drury Pullen Law today for consultation. Call (805) 879-7523 or email us.