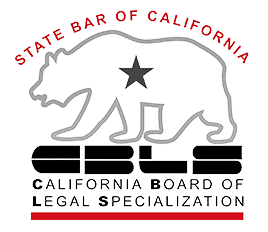 Family Law & Divorce Attorneys in Santa Barbara, CA
Drury Pullen, A Professional Law Corporation is a family and civil litigation law firm comprised of experienced professionals with the experience to get you the results you deserve. As litigators and negotiators we strive to get the best possible outcome in your case.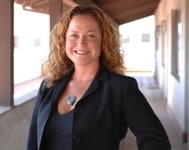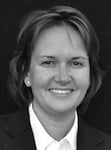 Excellent Legal Representation
Susanna Pullen has earned my highest recommendation. She is educated, intelligent, fair, hard-working, and thorough. She is broad-minded yet maintains focus on the important issues. She conducts herself in a professional manner and manages positive relationships with opposing counsel and the court. In my experience, excellent legal representation is key to a just outcome. I consider myself and my family extremely fortunate to have had Susanna Pullen's representation.
Grateful
There are times when one makes good decisions, and this one I made was amazing! I found Ms Pullen online. My criteria was to find an intelligent, compassionate, sharp attorney, and that is Ms Pullen! This was a difficult, stressful situation. I had to leave my trust and faith in her hands. I never felt uncomfortable doing this. I listened and did what she said. And it was my good fortune I did, as her advice was impeccable and served me very well. I would highly recommend Ms Pullen to anyone. She knows exactly what to do and I am super grateful I chose her.
-Nancy
Recommend Susanna Pullen for Child Custody and Divorce Attorney
I highly recommend Drury Pullen a Professional Law Corporation for family law representation. My child custody and divorce case spanned over a year given its complexity. At the beginning, I had the opportunity to work briefly with Jennifer Drury but later I extensively worked with Susanna Pullen. Both attorneys were responsive, compassionate and professional.
Susanna is proficient in many areas as an attorney but the areas I was most impressed with as a client were Susanna's ability to: 1) assimilate information quickly and respond effectively, 2) write a clear and convincing brief, and 3) prepare and craft questions for witnesses.
Susanna demonstrated over and over her keen ability to respond quickly and effectively under pressure at court hearings and at trial. Susanna's ability to absorb new information and assimilate it with old information was very impressive. For example, during a trial lunch break, Susanna quickly processed newly submitted doctor's notes and evaluations. Susanna came back to court and was able to use the information to ask discerning questions of subsequent witnesses and to integrate the new information into her summation.
From the beginning, Susanna's extensive knowledge of family law was clearly reflected within the briefs she submitted to the court. Her briefs were well written and conveyed strong convincing arguments for the outcomes we were seeking. Susanna took care to accurately reference and cite important points as the case progressed.
Susanna was also outstanding at thinking on her feet in the court room during the cross examination of witnesses. Before trial, Susanna took the time to understand who the witnesses were and what they might testify. Susanna's preparation laid a solid foundation for the thoughtful questions she asked witnesses. Susanna however was not constrained by the questions she prepared. Susanna actively listened to the answers of witnesses and in multiple instances she asked important follow-up questions in response to what witnesses had just testified.
Throughout the year-long process, Susanna didn't promise any specific court outcome. Instead, Susanna provided honest, upfront, and realistic feedback throughout the ongoing child custody and divorce process so that I was able to manage my expectations appropriately. The child custody and divorce process was arduous and required my active collaboration and participation. I really appreciated Susanna Pullen's expertise and I highly recommend her as a family law attorney.
-Diadre
Helpful, Good Listener, Flexible, Reasonable
Susanna was positive and helpful. We were perhaps a particularly easy transaction. Nonetheless, she and her team were very careful to not spend hours (i.e. my money) frivolously. I have recommended her to a number of my friends already.
Clear and Fair result after a much avoided final resolution due to complex financials and high emotions.
Very personal and professional, Susanna listens well and was able to craft my personal concerns into a case which ultimately included both the hard facts and the less tangible concerns. Always reminding me what the law provides for, she necessarily tempered expectations and steadied fear of the unknown, She is always pleasant and supportive without being gushy or behaving like a therapist. She provides excellent counsel and ultimately excellent representation. I highly recommend her if you need an excellent family attorney.
I would never look elsewhere
Susanna Pullen is truly one in a million. Her heart and mind are in the right place backed by an incredible professional drive to get the best outcome. Susanna is much more then a wonderful attorney, she is a fantastic person. I had a very difficult case … But as difficult as the legal system can be I wouldn't ever want anyone else to guide me through it.
-J.M.
Contact Santa Barbara Family Law Lawyer
The decisions you make regarding you and your family in legal proceedings can affect you for the rest of your life. If you foresee any troubles in your marriage, or have been waiting to begin the process of divorce, please contact our office today. Santa Barbara family law lawyer at Drury Pullen Law is experienced in California family law and eady to help you through this difficult time. Call (805) 879-7523 or email us.