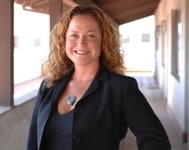 Jennifer E. Drury
Attorney at Law
[email protected]
Jennifer E. Drury was born and raised in Southern California. After attending UC Davis for undergraduate and McGeorge School of Law for law school, Ms. Drury took up residence in Northern California for ten years. Her legal practice focused primarily on the area of Family Law until 2003 when she began to also practice in the rapidly growing area of Construction Defect Litigation. After practicing in Sacramento, California for 7 years, Ms. Drury relocated to Santa Barbara, California. In 2004, she and Susanna V. Pullen established Drury Pullen, A Professional Law Corporation, a firm devoted to the practice of civil litigation and family law.
McGeorge School of Law, University of the Pacific, Sacramento, CA, Juris Doctorate. Conferred 1996.
University of California, Davis, B.A. , English/Sociology (Law and Society emphasis). Conferred 1993. Dean's Honor List – 1989, 1990, 1991, 1992; Highest Honors at Graduation
State Bar of California (May, 1997); all courts in the State of California;
United States District Court, Eastern District;
United States Court of Appeals, Ninth Circuit.
Established Drury Pullen, A Professional Law Corporation May 2004 – present emphasizing all aspects of family law and mediation.
Attorney, Private Practice, Law Office of Jennifer E. Drury – (July 1998-2003) Primary practice areas include estate planning, family law and business law. Conduct seminar titled "Estate Planning for Parents." All areas of family law including: dissolution, custody, post-dissolution matters and adoptions.
Professor, Santa Barbara and Ventura Colleges of Law – (2020-current) Community Property, Family Law and the Courts.
Professor of Sports Law, McGeorge School of Law – (1998-99).
Instructor, MTI Western Business College – (1996-1997). Probate and Estate Planning, Business Ethics, Business English, Law & Society.
Mindfulness and Law Teacher Training, Warrior One, January – October 2022.
Civil Litigation, Seminar, California Education of the Bar, Winter l998.
Tort Litigation, Seminar, California Education of the Bar, Winter l998
Mediation In Long Term Care, – Seminar, McGeorge School of Law, Spring 1997
Mediation In the Workplace, Seminar, McGeorge School of Law, Spring 1997
Family/Divorce Mediation, Seminar, McGeorge School of Law, Spring 1997
Alternative Dispute Resolution Seminar, McGeorge School of Law, Spring 1996
The Athlete's Guide to Sponsorship, First and Second Editions, Published by VeloPress
"Getting Sponsored:-How-Do They Do It?", Plush Magazine
"Sponsorship Primer: Part One", Adventure Time Magazine
"Athlete Sponsorship: Covering Your Assets", Plush Magazine
"Employment Handbooks: Protecting Your Business", Women's Resource Update
"Parenting Agreements-Should You Have One", Our Families Magazine
"Parents Must Know Their Rights", Our Families Magazine
"Where There's a Will There's a Way", Women's Resource Update
American Jurisprudence Award, Legal Research and Writing, Torts 1993-1994
Biele Memorial Scholarship, McGeorge School of Law, Academic Scholarship,1994-1995
Academic scholarship, University of California, Davis – 1991-1992