Santa Barbara Divorce Lawyer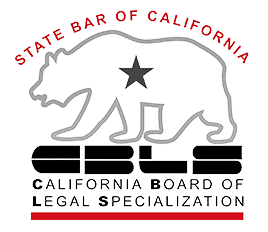 Contact Santa Barbara Divorce Lawyer
No one enters a marriage expecting it to end in divorce, and marital dissolution is often a difficult and emotionally grueling process. We're here to help! If you are in need of assistance with your divorce contact an experienced Santa Barbara divorce lawyer at Drury Pullen Law today for consultation. Call (805) 879-7523 or email us.
Divorce / Dissolution of Marriage
California is a "no-fault" divorce state, which by far the most common divorce filing. For the no-fault divorce no specific reason is required to be given other than "irreconcilable differences." However, other divorce actions can still based on fault. Even the states that recognize the "no-fault" divorce will consider fault when deciding other issues, i.e., property division and spousal support requests. Misconduct like spousal abuse or infidelity can often result in larger property awards and larger spousal support to the abused spouse.
The following are just some of the defenses that each divorcee should be aware of:
Connivance is a defense that is used almost exclusively for infidelity. This defense applies where the complaining spouse was aware of and consented to the infidelity. This defense works for couples who had an open or polygamous relationship, knew the acts that spouse was engaged in and consented to that wrongful act. This is an absolute defense.
Condonation this defense applies where one spouse knew about the infidelity of another. However, unlike connivance, the spouse did not consent to that infidelity, but upon discovering the infidelity forgave the unfaithful spouse and resumed a marital relationship with that spouse. Under these circumstances infidelity cannot be used as a reason for dissolution of marriage. This defense also could apply to other types of deception or fraud. Similarly to infidelity, if upon discovering the deception continues to live with that spouse as a married couple, the deception cannot be used as grounds for divorce.
Recrimination is another defense to a "fault" divorce where both spouses have equal fault or conduct that leads to divorce. If both spouses had not been faithful to each other, infidelity cannot be used to assign fault.
Provocation appears self explanatory but this defense is probably the most misunderstood. This defense applies where one spouse provokes the action of another. If one spouses abuses the other spouse, which causes the abused spouse to leave, the abandonment cannot then be used as a fault or a ground for divorce.
With these defenses in mind, fault-ground divorces can be far more expensive than the no fault divorces. And with the lack of witnesses the battle will most likely turn to "he said/she said." That is why it is very important to weigh you option and to determine whether fault-grounds divorce is the right option. Having an experienced and knowledgeable attorney by your side is critical. Santa Barbara divorce lawyer at Drury Pullen Law will help you in all aspect of the legal process including informing you of all your options so you can make informed choices. Call (805) 879-7523 or email us.
Divorce can be a very scary thought for anyone except judges and divorce lawyers. Since they are used to it, they know exactly what to expect so make sure to consult with an experienced Santa Barbara divorce lawyer at Drury Pullen Law who can tell you exactly what to expect. It's important that you prepare for court so make sure to read your paperwork and know it well before you walk into Court, whether that is your declaration, that of witnesses, your lawyer's legal arguments presented to the Court or all of it.
Make sure to read what your spouse has prepared as well. Expect that there will be high emotions whether it's fear, stress or sadness but when making decisions, make them based on facts and not anger or other unhealthy emotions. You must also tell the truth even if your spouse lies with no exaggeration or misrepresentation. You should expect your Santa Barbara divorce lawyer to communicate with your spouse's lawyer and talk extensively as the court day progresses. He or she should be in regular communication with you about several topics: status of discussions with your spouse's lawyer, status of settlement potential or narrowing of issues and regular status updated on your matter.
Temporary orders are those that are sought before trial until the order is modified to become the one ordered at final judgment. The more common ones are child custody, child support, spousal support and attorney fees. There are also a variety of emergency orders that are sometimes brought during a divorce case. If dealing with child custody orders, the court will want to hear evidence on the child's best interest, specifically on issues of health, education, safety, general welfare, stability, continuity and anything else that will impact the child's best interest.
If there are serious allegations of abuse or neglect or issues such as substance abuse, the Court may make orders to keep the child safe while the allegations are investigated. If the court believes that independent and Family Court appointed experts are not necessary to make orders, it is reasonably possible for the Court to allow a full hearing with testimony on the issues. There are so many things you need to expect when it comes to trial, make sure to consult with an experienced Santa Barbara divorce lawyer at Drury Pullen Law who can explain everything to you.
What Am I Entitled To In A Divorce?
Divorce is the legal ending of a marriage. Every state has different requirements in terms of how to complete a divorce but all require a judge to review and approve the divorce settlement or if the spouses can't agree to a settlement, decide how to properly divide the property. Divorce can be a very emotional and stressful time in one's life.
It's best to talk to an experienced divorce attorney who can help you through this difficult time. You have several options for representation. Full attorney representation, limited attorney representation, mediation or self representation. There are advantages and disadvantages to each and it's important you choose the course of action that is most appropriate to you.
California law recognizes that both spouses make valuable contributions to a marriage. Most property will be labeled either community property or separate property. Community property is all property that you and your spouse acquired through labor or skill during the marriage.
Separate property is any property that is acquired before your marriage including rents or profits received from items; property received after the date of your separation with your separate earnings; inheritances that were received either before or during the marriage and gifts to you alone.
If the judge decides one spouse will need to pay alimony, you will be entitled to receive money to support your day to day life. Usually the spouse receiving such support will pay federal and state income taxes on it, and the one making such payments will be entitled to a tax deduction.
Make sure to consult with an attorney in regards to the specifics. To determine the amount of spousal support, the judge will consider factors as the standard of living during the marriage, the length of the marriage, the age, health, earning capacity and job histories of both individuals. Because each case is different, it's best to get advice from a Santa Barbara divorce lawyer at Drury Pullen Law on what you will be entitled to in a divorce.
Contact Santa Barbara Divorce Lawyer
The decisions you make regarding you and your family in legal proceedings can affect you for the rest of your life. Divorce is no easy matter to deal with and it gets even more complicated when children and assets are involved. If you are in need of assistance with your divorce contact an experienced Santa Barbara divorce lawyer at Drury Pullen Law today for consultation. Call (805) 879-7523 or email us.