Divorce Lawyer in Santa Barbara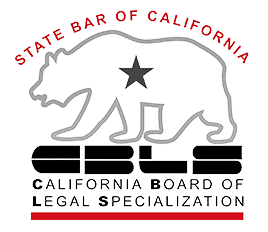 What to Expect in Divorce Court
Divorce Court is often scary for everyone except for judges and divorce lawyers, who are use to proceedings and know what to expect. The best way to conquer this fear is to get educated about the divorce court and to have an experienced divorce lawyer in Santa Barbara you trust on your side.
The First Hearing
Typically, the first hearing in Divorce Court is what is called the "Calendar Call." Usually only attorneys appear in court to give a brief overview of the case and a time estimate for how long they expect the case to take. This usually starts around 8:30 AM, but each judge typically sees around ten cases each day. Each attorney will take just a few minutes to describe the issues of the case so the judge may prioritize the scheduling of further hearings.
If the judge deems that the case is ready for trial, he or she may set the date for trial to begin or set a date for a mandatory settlement conference.
Mandatory Settlement Conference
A mandatory settlement conference is a meeting in which your divorce lawyer in Santa Barbara will "Meet and Confer" with the other lawyer in a final attempt to reach a resolution before the case actually begins. It is important for them to at least narrow the issues that will be discussed so the court doesn't have to try to figure out every little detail of the divorce.
The attorneys may request an informal "Chambers Conference" if they believe it would be helpful to discuss issues with the judge in private. Sometimes the judge will pressure the attorneys to settle the case before the formal hearing and may even inform the attorneys of how he or she intends to rule.
The Court could also assign a settlement officer to help the discussions. This is sometimes a volunteer lawyer or a retired judge. This option is more common with self-represented spouses as no lawyers are present.
Settling
Your attorney should only encourage you to settle if it is advantageous to do so. Sometimes, people feel their attorney pressured them to settle before going to court because of things that were said in the judge's chambers. It is important to remember that the chambers discussions are just that – discussions. No rulings are made in these private talks. Be wary of any attorney who pressures you to take something you are not comfortable with, especially if they are changing their minds dramatically after a chambers discussion.
The court does not want to hear your case. Courts are very clogged with cases, which is one of the reasons it takes so long to resolve a case. The court will want to hear why you were not able to resolve the divorce on your own.
A good divorce lawyer in Santa Barbara will have discussed their assessment of your case during the early stages of preparation. They should not leave it until the last moments to tell you what they really think while on the courthouse steps. Settlement possibilities should also be discussed ahead of time so you both are prepared during this time.
Hearings
If the case proceeds to a hearing, it can be heard almost immediately. Sometimes it is heard a few days later if the case is very complicated, but is not typically later than that. The scheduling depends on the urgency of matters as well as the schedule of the court itself. Prioritization of cases is usually as follows:
Domestic violence
Everything else
Hearings range in formality. Some situations require very formal proceedings in which testimony is required of the individuals involved as well as other witnesses. Informal hearings include only attorneys arguing the case. If you are to take the stand, it should be discussed thoroughly with your attorney so you know what to expect and feel comfortable in the witness seat.
Communication
It is very important that your divorce lawyer in Santa Barbara is communicating with you about all changes during the day of court. This should include updates on:
Discussion with your spouse's lawyer
Narrowing of the topics for resolution
Updates on your case, such as when it is expected to start
Temporary Orders
Temporary orders include holdover specifications for certain aspects of the divorce until the final judgment is reached. This includes matters such as:
It is very important to seek legal representation during your divorce. Even though things may seem simple and each party is still on good terms with the other, most legal cases get bogged down and things can change quickly when it really gets down to it. Protect yourself and have an official of the law there to help buffer during nitty gritty conversations.
Contact Divorce Lawyer in Santa Barbara
No one enters a marriage expecting it to end in divorce, and marital dissolution is often a difficult and emotionally grueling process. We're here to help! If you are in need of assistance with your divorce contact an experienced divorce lawyer in Santa Barbara at Drury Pullen Law today for consultation. Call (805) 879-7523 or email us.