Santa Barbara Divorce Attorney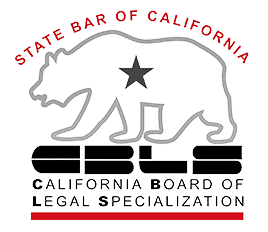 Contact Santa Barbara Divorce Attorney
No one enters a marriage expecting it to end in divorce, and marital dissolution is often a difficult and emotionally grueling process. We're here to help! If you are in need of assistance with your divorce contact an experienced Santa Barbara divorce attorney at Drury Pullen Law today for consultation. Call (805) 879-7523 or email us.
Getting Divorced in California
Divorce is the legal end to a marriage as ordered by a court. In the state of California, there are three ways to end a marriage: divorce, legal separation and annulment. Divorce is the most common tool used to end a marriage, and either spouse can decide to file a petition for divorce. It is not necessary for both parties to agree in divorce, and an unwilling spouse cannot stop the process by refusing participation. The unwilling spouse may be able to delay proceedings, but the petitioning spouse will be able to get a "default" judgment if the other spouse refuses to participate. The filing spouse is known as the petitioner and the other is known as the respondent.
California is considered a "no fault" divorce state, meaning that the petitioning spouse does not need to prove that the respondent spouse did something wrong in order to get a divorce. A lesser known fact, however, is that there are two reasons that can be sited when filing divorced in California, and one of them does require proof:
Spouse suffers from incurable insanity
Irreconcilable differences
Divorce citing incurable insanity requires that the insanity be proven in court, and represents a very small minority of divorce proceedings in California. Irreconcilable differences represents the vast majority of cases and is basically a bucket that all other reasons for divorce are placed in. It is not necessary to differentiate between the many reasons for divorce, because California is a no fault state and does not require proof of any wrongdoing by a spouse. This means that by law, the reason for divorce is not supposed to affect the judge's decisions regarding the proceedings and judgment. As we all know, "not supposed to" and "doesn't happen" are two very different things, and behavior before, during and after a divorce filing can have significant consequences even in a no fault state like California.
Once a petition to end the marriage has been filed, court proceedings will begin and end with a ruling governing the splitting of the marriage and providing for:
Custody of Children
Division of Property
Payment of Alimony
Payment of Child Support
Use of Last Name
As you can see above, divorce proceedings will govern the most important aspects of your life and need to be treated with the appropriate level of respect. There is a significant and proven first-mover advantage when it comes to divorce in California – it is imperative that you act quickly if you believe you and your spouse to be on the path to separation or divorce. Santa Barbara divorce attorney at this firm is Certified Family Law Specialist by State Bar of California, Board of Legal Specialization and are here to answer any questions you may have regarding acceptable grounds for divorce. Please give our office a call today!
Contact Santa Barbara Divorce Attorney
The decisions you make regarding you and your family in legal proceedings can affect you for the rest of your life. Divorce is no easy matter to deal with and it gets even more complicated when children and assets are involved. If you are in need of assistance with your divorce contact an experienced Santa Barbara divorce attorney at Drury Pullen Law today for consultation. Call (805) 879-7523 or email us.